Hi, I'm Melissa, the creator/designer of Big Bee Applique and Embroidery Designs.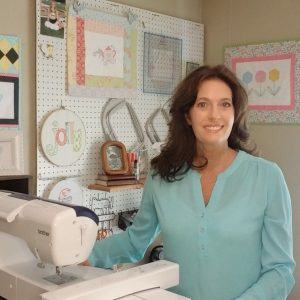 Big Bee Applique is my creative outlet where I can create and design beautiful things! It's a place where I can share my never-ending sewing projects and my love of machine embroidery and applique with a little combination of quilting.
As much as I love sewing, I also enjoy teaching and inspiring others to use their talents and abilities to create their very own one of a kind masterpieces.
Visit my website and shop for embroidery and applique designs here: www.bigbeeapplique.com