Welcome to day 5 of the 10 days of holiday prep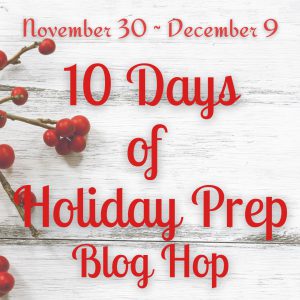 Today is day 5 of the Holilday Blog Hop and Celine and Perkins Dry Goods has a beautiful holiday topper pattern that you have to see! There is also a chocolate cake bar recipe that just sounds yummy!
You can read more of her blog here.
Have a beautiful Saturday and I hope your Christmas prep is bringing lots of joy to you, Melissa
Here is a list of bloggers…be sure to check out all 10 days.